Battling Acne – Part I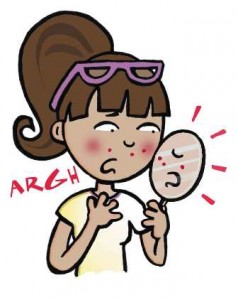 Millions of people suffer from acne, both teenagers and adults. Yes, even adults. I always thought when I became an adult my acne would disappear, but instead it became worse. If you're battling acne like so many other people, don't worry because there is hope. With so many products available today, you may not be able to prevent acne entirely, but you can help keep it under control.
First, let's talk about your options: dermatologist remedies, over-the-counter remedies, and home remedies. If you have health insurance or can afford a visit to a dermatologist, I would recommend you go this route. A dermatologist is a professional doctor that is trained to diagnose and treat your acne.
However, if you are on a budget or don't have health insurance, which is common in today's society, there are over-the-counter options which are also effective. Some of these include Oxy acne products, Clean and Clear, Clearasil, Neutrogena and Noxzema. I personally break out in an allergic reaction whenever I use Neutrogena products, but my sister and many other people really like the products that Neutrogena offers.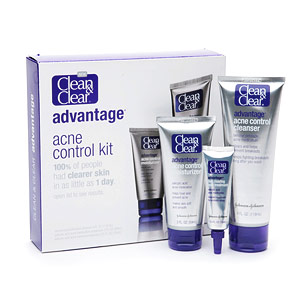 Additionally, if you have a little more in your budget to spare, many people like the Proactiv product line; which is endorsed by several celebrities, including Jessica Simpson. I have two friends that tried Proactiv. They both thought it dried out their skin too much and made it "flake." However, my one friend said, if she just uses one of Proactiv's products, like maybe the face-wash, but not the toner too, that her skin doesn't dry out as much and it does help keep her acne under control.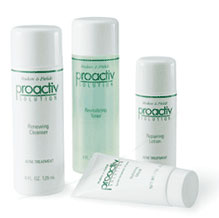 Now, if you only use organic products like I do, there are several different products that contain natural and organic ingredients, like Burt's Bees, which can be ordered online and can also be found at Wegmans, Target and CVS. Burt's Bees makes an herbal blemish stick that contains Tea Tree Oil. While I have never used Burt's Bees blemish stick, I have used pure Tea Tree Oil for acne, and I was disappointed in the results. I felt the Tea Tree Oil was too greasy and didn't really help my acne at all. However, everyone is different, and many people use Tea Tree Oil for their acne and it works great for them because Tea Tree Oil helps fight bacteria and calms inflammation.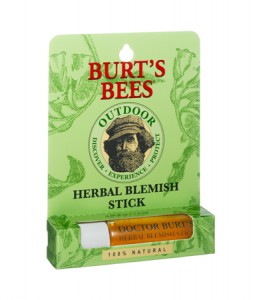 Also, I know from personal experience, that trying to find organic and natural health and beauty products in stores can challenging; which is why I frequently go to Wegmans for these products. The Wegmans that I shop at has an entire section dedicated to natural and organic beauty products, where you can purchase many different varieties of natural acne products, face-washes and lotions, etc…
Finally, if you are stuck at home and don't have time to run to the store or visit a dermatologist, there is an old myth that applying toothpaste on your acne will help clear it up.